Yorkshire Scare Grounds Tickets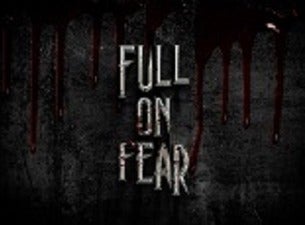 The Slaughterhouse!

Are YOU brave enough to enter The Slaughterhouse & make your way through the blood drenched passageways, where humans have been hung to bleed out & the smell of rotting flesh fills the air!

Try not to come face to face with the Body Collector- or your organs will be ripped out & sold on the black market & your carcass left on the meat hook!!

Zombie Outpost!

Rising from the ruins of 1942, the Undead are awakening to form the ultimate Nazi Army! Will YOU find your way through the maze of dark trenches? or be captured & become one of the Elite!!

Ghost Town!

As darkness casts its shadows on this old abandoned town, the curse of prospector Bodie Jones rises from beneath to protect his land! Killed in cold blood by an evil posse, Bodie swore vengeance on whoever tries to steal his gold! Are YOU a gold digger? Then prepare yourself for the dark & evil death that is borne from this curse!!

Hotel Hell!

Check in & Freak out in this abandoned Hotel from Hell! As you enter the defective elevator, be sure not to press B for Basement! For when the doors open the very bowels of the hotel & its inhabitants are waiting to greet you!!

D.O.A Dead on Arrival!

Welcome to Dendur Industries, a decrepit medical research facility in the heart of England, where controversial Egyptologist Dr Percy Newbury has returned from his Egyptian travels with his trove of timeless antiquities. Newbury is hell bent on bringing his specimens back from the dead!

Be extra vigilant as you walk through the decaying wards, as he may need your DNA to revive them!

Remember all test subjects are Dead on Arrival!!
Sorry, there are no shows listed for Yorkshire Scare Grounds just now.
Browse by Category