The Dunwells Tickets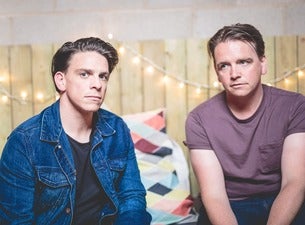 The Dunwells

This is the story of how to build a band from the ground up. The Dunwells, who are about to release their second album Light up the Sky, are a quartet from Leeds whose music is intimate yet epic, and whose songs are full of headphone moments that prompt shivers, but also possess the kind of choruses that could be sung back by the crowd at them in stadiums. The Dunwells have already made an impact in America with their 2013 debut album Blind Sighted Faith—having hit singles and playing them on The Tonight Show with Jay Leno, appearing at Lollapalooza and Red Rocks—but now their sights are set closer to home: to make an even bigger impact in the UK, and to become a great British band.
Sorry, there are no shows listed for The Dunwells just now.
Browse by Category