Mystery Jets Tickets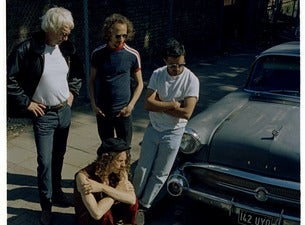 Following the success of their 2016 album 'Curve of the Earth (which featured 'Telomere', nominated for this year's Ivor Novello Awards for Best Song Musically & Lyrically, Eel Pie Island's Mystery Jets will head to the Garage this September for five unique shows, which will see them play each of their albums in full for the first time ever

Partly a thank you to their loyal fanbase, and partly a chance for the band to take a breath and look back on everything they've achieved since their debut in 2006 before starting work on their next record, these should prove to be very special shows indeed

"As a band we've always loved a challenge, and the opportunity to tackle five albums worth of songs over five nights felt like one too good to turn down. On each record there are black swans; often forgotten songs that perhaps never had a moment to shine on their own, and having the chance to revisit those feels good. Records are perhaps like points in a constellation and it's not until you start to connect the dots that you see the influence they have had on one another and perhaps even map where to go next

Songs can soundtrack defining moments in all our lives, so we want to reach out to everyone for whom any of our music has played even the smallest part in their journey to come and share these shows with us. This is for you."
Sorry, there are no shows listed for Mystery Jets just now.
Browse by Category