Jeannine Barry Tickets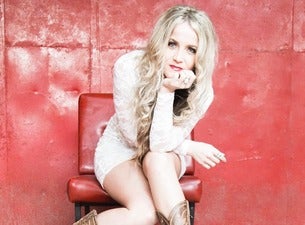 Jeannine Barry has a unique sound with honest lyrics that mix country and pop which appeals to a wide variety of music lovers. Despite having her own sound she has been flattered to have been compared to greats such as: Carrie Underwood, Martina Mcbride, Leanne Rimes and Emmylou Harris.

Jeannine finds that inspiring others with her music is in turn her inspiration for writing. "Singing has always been a great passion of mine, I knew from a young age that I just had to do it. I've always wanted to be able to tell stories with my music. An inspiration for me is to reach people with positive messages as there are so many, especially young girls, who need some guidance in this crazy world. I want to inspire people to make the best of their lives. When I sing, write, perform I feel right. It feels like I am doing what I was meant to be doing and I am willing to put my all into it."

Jeannine has performed numerous shows of late to an ever-increasing fan base, such as at The Garage, The Borderline to support Jill & Kate, O2 pop up stages, the Islington Assembly Hall to support Katie Armiger, Bush Hall for the grand union songwriter's night, the BCMA's songwriter's round and a headline show at The Barfly but to name a few.

"Jeannine Barry puts the 'live' in live entertainment. She offers an invigorating, refreshing approach to country music that's been a long time coming. A truly believable delivery of a unique set list, topped by stunning looks, engages her audience until the last note has been sung!"

'Give me something tells a story, you can hear the passion in Jeannine's voice as her emotional lyrics pull at your heart strings. This London based singer/songwriter has a beautiful voice that sends you off into a trance of relaxation.' Fatea; Gemma Hirst.
Sorry, there are no shows listed for Jeannine Barry just now.
Browse by Category