Janet Kay & Carroll Thompson
Janet Kay & Carroll Thompson Tickets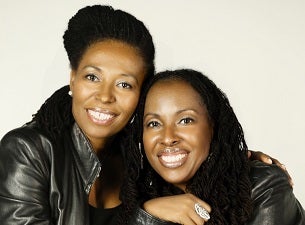 The Queens of Lover's Rock Janet Kay & Carroll Thompson

Janet Kay best known in the UK for her hit single 'Silly Games' first released in 1979 making her the first British Black Female Reggae Artist to top the UK British pop charts. Janet is also best remembered for her role as 'Angel' in the cult hit TV Channel 4sit com from the 80's, 'No Problem'.In 1991 Janet Kay became a massive hit in Japan with her version of Minnie Ripperton's 'Loving You' and was signed to Sony Music Japan for over 12 years and recorded 6 albums. Janet has been a regular visitor, touring Japan yearly since the early 90's. In the UK, Janet affectionally known as the 'Queen of Lover's Rock', performs regularly and has been a regular performer at London's Jazz Café. Janet is presently recording her new album.

Carroll Thompson's voice was nurtured while singing in school and church choirs, and encouraged to sing by her church owning family, Carroll subsequently embarked on a singing career and by 1981 she had topped the reggae chart twice, with "I'm Sorry" and "Simply In Love" In 1982 she scooped two accolades at the GLR Reggae Awards. She was voted best female performer and "Hopelessly In Love" was deemed the best song. Her prolific career continued, and in 1983 she secured further awards, including a citation from the Voice, and was voted top female vocalist for the second time by GLR listeners. She also recorded duets with Sugar Minott ("Make It With You") and Trevor Walters ("Love Won't Let Us Wait"). Her solo hits include "Honest I Do", "Give Me A Chance" and "You Make It Heaven".

Her mark on the world of Black British music has led her to be named by many as the queen of lovers rock.
Sorry, there are no shows listed for Janet Kay & Carroll Thompson just now.
Browse by Category