Fink Tickets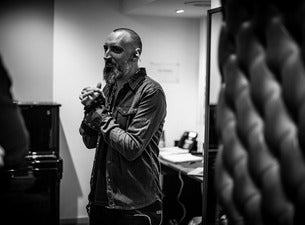 Hard Believer is the 2014 studio album by FINK: Fin Greenall on vocals/guitar, alongside bandmates Tim Thornton on drums/guitar, and Guy Whittaker on bass. It is their first release on the R'COUP'D imprint, a label newly created by Greenall with the backing of the Ninja Tune team. Urban, bluesy, and alive, Hard Believer is inspired by life's twists and turns, channelling hard-won triumphs and bittersweet experiences. It is a masterful collection of songs from an artist at the peak of his creative powers.

Much like Fink albums of the past, Hard Believer covers wide ground. Musically it explores folk, electronica, blues, and rock. But it's the songwriting that really propels Fink into a new space: a serious evolution that should see him regarded as one of the UK's great modern-day songwriters. Following the success of Hard Believer, the band rang in 2015 with the release of Horizontalism. Presented as a collection of dubs from Hard Believer, the re-worked material takes on a decidedly more mysterious turn: vocals dangle and loop precariously over raw edges of murky sound, lasers oscillate and waves crash, percussion click-clacks somewhere far away, and the listener somehow draws nearer to the core from which Fink draws the sonic intimacy for which they're so well-known. Inspired by Greenall's new home in Berlin and his resurgent interest in electronic production, his series of mixes may stand in stark contrast to the band's musical output of the past years, but the listener finds themselves at the same intersection of impassioned storytelling, manifest emotion and darkly beautiful ambiance that Fink fans have come to expect.
Sorry, there are no shows listed for Fink just now.
Browse by Category