As It Is Tickets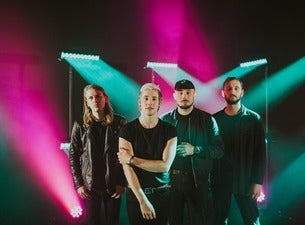 As It Is

Creatively inspired by the days when 'Emo' wasn't a dirty word, and the rose-tinted-specs spirit of late, great John Hughes' celluloids such as The Breakfast Club, Brighton-via-Minneapolis pop-punkers As It Is have spent the past two years moulding, melding and meddling with their craft, steadily building a reputation as one of the UK's brightest new names via independent gigging and fan-funded breakthrough E.P, 'This Mind Of Mine'.

It's little surprise that the band have risen rapidly; in addition to their hard work on stage and in the recording studio, As It Is are led by Minneapolis born, Berkshire raised frontman Patty Walters, whose dual YouTube channels broadcast the singer's video blogs and reinterpreted cover versions of a diverse range of tracks, and boast nearly 600,000 subscribers and in excess of 2 million plays. With 'Never Happy, Ever After' slated for worldwide release on April 21, 2015, As It Is unveiled the first single from the album – the immensely infectious 'Dial Tones' – on January 20, 2015, and achieved in excess of 30,000 views of the single's official music video in under 24 hours. The single also achieved top 10 and top 20 chart positions in the iTunes rock and alternative charts in UK, USA and Australia.


Sorry, there are no shows listed for As It Is just now.
Browse by Category